Show of Hands Chicago
SHOW of HANDS is taking place in Chicago this weekend, so we chatted with some of the vendors about their businesses and inspirations.
I am the owner and designer of a contemporary womenswear line, Sophia Reyes. The line is made in small batches in limited edition prints in Chicago.
On starting her clothing line: My interest in fashion began when I was 12, when I took sewing lessons from my grandmother one summer. My curiosity for design and creating clothing followed me through college, which brought me to New York to study and work in the fashion industry. I come from a family of entrepreneurs, so it was always a natural thing from me to have my own clothing line one day.

On sourcing her textiles: Each collection is driven by color and pattern. The designs are classic with an edge. Our mission is to create wardrobe favorites. I am a collector of fabrics- vintage, one of a kind, and limited editions. I will also travel for fabrics. My favorites places are in New York and Seoul.

On why it's important for women to support each other: We learn the most when we help others and step outside of ourselves. Together we can encourage each other to achieve more than we thought we could.

On her favorite part of SOH: I love being able to hang out with all the talented, very down-to-earth makers/vendors/designers all weekend. Many of them have become friends of mine. I am looking forward to shopping everyone's new collections and meeting new people- both vendors/customers!
photo - Designer Bio via Centered By Design: Carolina Mariana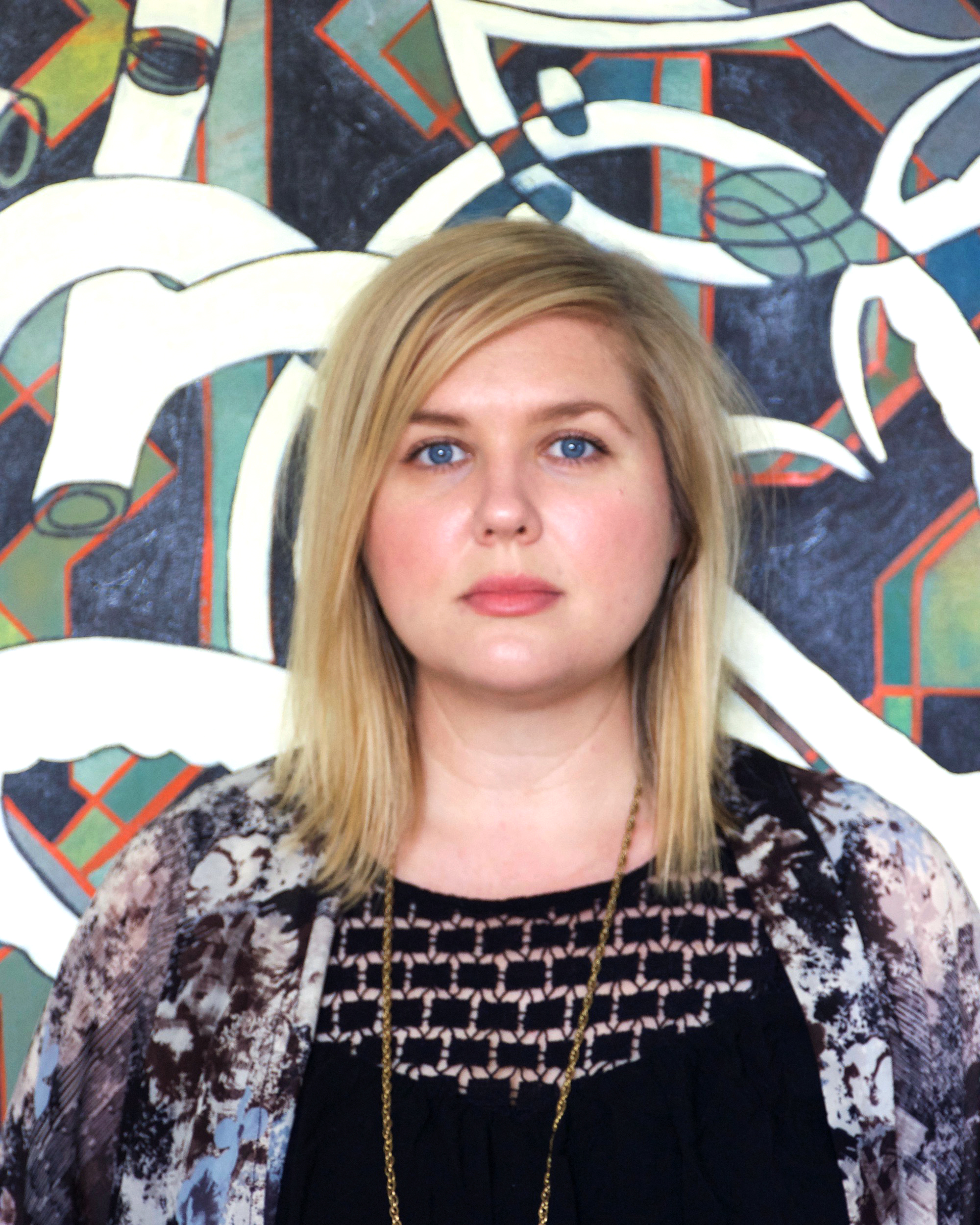 I've lived in Chicago for 14 years and currently live in the Ravenswood Manor neighborhood. A couple of years ago, my husband and I got rid of our studio we were renting and moved everything into our one bedroom apartment. My jewelry studio is in the sunroom and his painting studio is in the dining room. Working from home has allowed me to have a little more work/life balance because I can find little bits of time to do other things I love like cooking and baking. While I really love working with the challenges of living in a small space, we're savings towards a goal of owning something someday- maybe a loft, maybe a 100 year old haunted house- something where I can have a real garden and a dog would be nice.
On starting her jewelry line: I've always made things, but making jewelry was one of the few things that really stuck. There are a lot of other practices I enjoy, but wouldn't want to turn into a business, like knitting, painting, or baking. I don't think it occurred to me that I could be a full time jewelry designer until I had been doing it for 6 years. As someone who has always had a lot of hobbies that I pick up and then get bored with, I was worried that it would be the same with making jewelry. I think I needed those 6 years to really prove to myself that I wasn't going to get tired of this one- I was truly obsessed. ps: it's been 13 years now.

On creating her designs: The hunt for materials is my favorite part of the design process. I go to gem shows to find stones and beads and old warehouses to find vintage metal parts. I also spend a lot of time doing internet searches for rare materials. The excitement I get when I find something I've been trying to track down for forever or something I've never seen before is my inspiration.

On why it's important for women to support each other: I think this is particularly important in the world of jewelry designers because we are predominantly women and the tendency to be competitive and jealous can be really destructive. When I first started making jewelry, I couldn't get any other designers to help with me finding resources because everyone was so worried about the competition- everything was a secret. Now when I get asked for my resources, I'm happy to help other designers. The more information we share with each other, the more we can all grow which is beneficial to the handmade community and our presence in the marketplace.
On her favorite part of SOH: I've actually been in every Show of Hands! I look forward to seeing the customers line up on Friday night and Saturday morning to get their gift bags and be the first to shop the show. I remember the very first show when Emily came out and told us all that there was a line of people waiting to get in and being so excited because none of us knew what to expect. I'm also looking forward to seeing other vendors who are basically my co-workers now. I don't get out much, so Show of Hands is my big social event of the year.
I'm the sole proprietor of Bonnie, a brand of natural skincare and bath products.
On starting Bonnie: Restlessness. As an oil painter whose chosen subject matter was difficult to visually articulate (i.e. slow sales), I experimented with media and subject matter that seemed more pleasing to the masses. The only problem was that I hated it. I grew impatient with my inability to realize any creative vision in a satisfactory manner. A friend who regularly updated a blog with her non-commercial creative projects posted about making her own lip balm with lackluster results. My initial interest was piqued by trying to figure out where in the process the batch failed. Because of that inspiration, this friend has claim to endless free lip balm.

On creating natural skincare: No, it began as simply a different form of artistic media. When I began in 2010, the easiest information to access about formulating for beginners used simple, natural ingredients because they were the easiest to source in small quantities. The more I worked with it, the more it made sense, and I became comfortable with the palette (of natural ingredients). From there I educated myself by taking advanced online formulating courses, and grew into more cutting-edge naturally-derived ingredients and formulating methods, allowing me to create skincare products that most DIYers cannot.
On her favorite part of SOH: I have done every Show of Hands since its inception, and have been a Sponsor since the second event. I enjoy the atmosphere of support from like-minded people. I have long ago outgrown the friends that peopled my socially-active 20s. I don't much leave the house to socialize, and I'm actually fine with that because I'd much rather spend the time learning and working and being useful. The vendors at Show of Hands are my friends and acquaintances, and having an unspoken commonality between us makes the entire show not a competition for customers, but a convention to exchange ideas, stories, and knowledge, and also make a few dollars.
My name is Katie and I am a mama to 2 little girls (4 & 7). I live in the suburbs of Chicago with them and my husband. We love hanging out in our yard and being outside when we can.
I try hard not to get caught up in the busyness of life. I enjoy slow and intentional. And that means careful scheduling and saying no to things when necessary. At 43 I've finally learned that a packed calendar does nothing but make me anxious and overwhelmed. I have finally learned to embrace that I'm an introvert and that's ok!
On starting My Sanctuary Shop: My years as a social worker were incredibly meaningful but the emotional weight of it all became too heavy for me to carry. Between work, kids, husband, aging parents, I was giving out more emotional space than I had and there was nothing left for me. I started to feel I had completely lost myself.
I knew I still wanted to do something fulfilling, that helps people and has an impact, but with a creative component. I created My Sanctuary Shop to integrate all those things.

On how she sources her products: All the products are handmade, either locally by independent artists/makers, or globally by artisan groups and/or women being rescued from human trafficking. The countries we currently have products from are Guatemala, Ethiopia, Malaysia, India, Cambodia, Haiti, Turkey, Indonesia, and Bangladesh. The more people buy from the shop, the more I can order from these artisan cooperatives and that provides sustainable employment at a fair wage. When these women are not part of a cooperative where they are protected, they are paid about $3/day which just continues their cycle of poverty. Many of the cooperatives are part of larger organizations that provide job training, health services, child care and mental health services. So it is about more than just a job and wages. It is a holistic approach for these women, their families and their community.
At a local level, I believe supporting independent artists is also about providing opportunity so they can make a living rather than having to do it on the side (if that's what they want!). All of the local makers we carry are women and many of them also give back to their communities, and each other, in so many ways.

On why it's important for women to support each other: I think women have the power to change the world. When we work to elevate each other, the ripple effects are endless. Also, we all need help. No one has it all figured out or is better alone. So if we can give help when we can then when we need it ourselves we don't have to feel guilt or shame about reaching out to ask. We go further when we work together, no one can do it alone!
On her favorite part of SOH: This is my first SOH and I am really excited. It is also my first show in general so I have some nerves for sure. I'm most looking forward to being around so many amazing, creative people. I think the energy will be amazing. Emily seems to put a lot of heart (and work) into choosing the right people so it already feels like a really supportive environment. I'm excited to meet many of the vendors, some of which I carry at MSS but have yet to meet. And of course, I can't wait to shop!